Assassins Creed Origins v 60fps, Chorus a Ninja Gaiden na Xbox Game Pass
+ potvrzeny zbylé hry na Xbox Live Gold.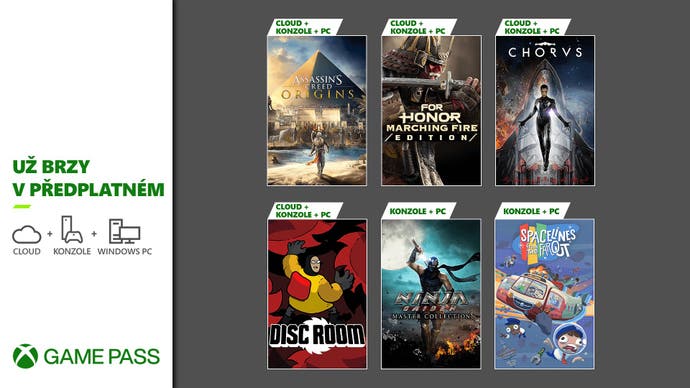 Microsoft oznámil, které hry přidá na Xbox Game Pass v úvodních dnech června.
Dnes to je For Honor, zítra Ninja Gaiden: Master Collection a pak 7. června přibudou Assassins Creed Origins, Chorus, Disc Room a Spacelines from the Far Out.
Předminulý díl Assassina z Egypta je zajímavý tím, že UbiSoft ho od zítřka opatří nextgen patchem pro chod v 60 snímcích za vteřinu na současné generaci konzolí, tzn. na Xbox Series X/S a PlayStation 5.
Krátce po včerejším úniku také došlo k oficiálnímu potvrzení nabídky her pro Xbox Live Gold na červen.
Vedle Aven Colony a Super Meat Boy to budou v druhé polovině měsíce ještě Project Highrise: Architect's Edition (na Xbox One / Xbox Series) a Raskulls (z Xbox 360).