Demo The Surge na cestě
+ patch.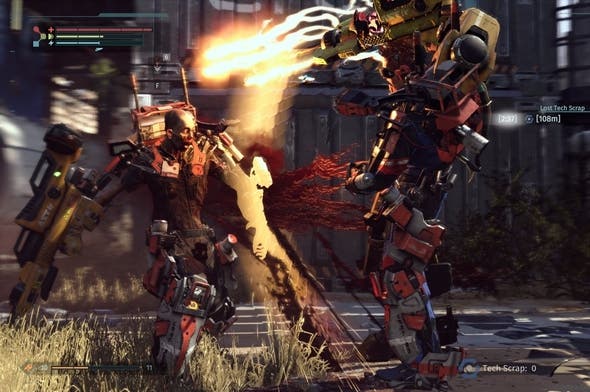 Květnová hra The Surge (Alza.cz) si splnila svou povinnost vůči fanouškům Dark Souls a vyloženě nezklamala (recenze), ovšem velmi rychle se o ní přestalo mluvit, i kvůli omezeným marketingovým možnostem vydavatele z Focus Home Interactive.
Aby nesešla z očí úplně, rozhodli se ji její tvůrci z Deck 13 připomenout hezky postaru, vypuštěním hratelného dema zcela zdarma.
Objeví se někdy v polovině příštího týdne na všech třech platformách - PC, PS4 a X1. Zatím není jasné, co přesně z tohoto robotického akčního RPG dovolí vyzkoušet, ale bude to fajn příležitost mu dát šanci.
Že tvůrci ve svém úsilí nepolevují, dokládá i včera vypuštěný patch, který dle dlouhého seznamu změn mj. řeší podporu HDR na PS4 či Nvidia Ansel na PC.