Krátké nové videosrovnání The Last of Us PS4 a PS5
Jízda na koni lesem předtím a potom.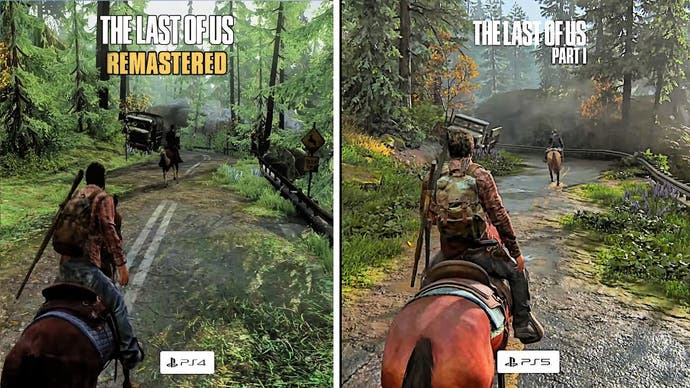 Po sérii úniků to už není nějaké terno, přesto oči nezabolí, pokud se na to kouknete, zvlášť při délce pouhých patnácti vteřin.
Přímo studio Naughty Dog, dle nějž úniky škodí, zveřejnilo na oficiálním Twitteru krátké srovnávací video mezi PS4 verzí The Last of Us 1 a chystanou předělávkou pro PS5 na září.
Zachycuje scénu, ve které postavy jedou na koni lesem. Ten je pochopitelně na výkonnější konzoli mnohem propracovanější, stromy jsou hezčí a také nechybí světelné efekty od slunce