Nová Anglie do The Hunter: Call of the Wild
Plus patch pro 60fps.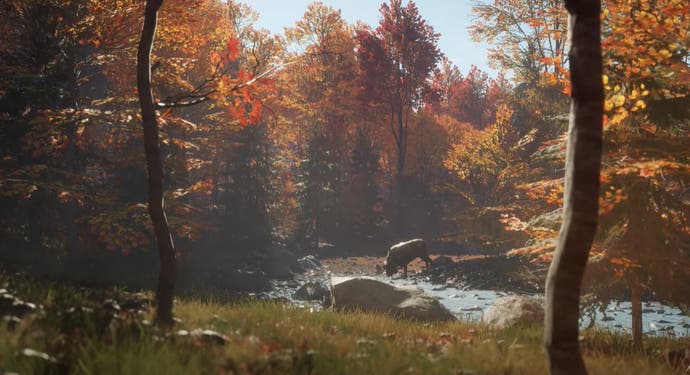 Slovenská lovecká hra se zanedlouho dočká přídavku za 8 eur pro všechny platformy.
New England Mountains bude DLC do the Hunter: Call of the Wild a vezme vás do nové rezervace, abyste si pořádně zalovili a pokochali se krásnou krajinou, kde budou i nové druhy jelenů a drobné kosmetické přírůstky.
Souběžně se objeví patch pro PS5 a Xbox Series verze hry, který zařídí plynulejší chod v 60 snímcích za vteřinu, další optimalizace výkonu a větší stabilizaci na konzolích, aktualizovanou obrazovku Harvest s náhledem, možnost umístit waypointy při použití dalekohledu atd.