Overwatch 2 venku 4. října 2022 jako Free-2-Play
A nová videa.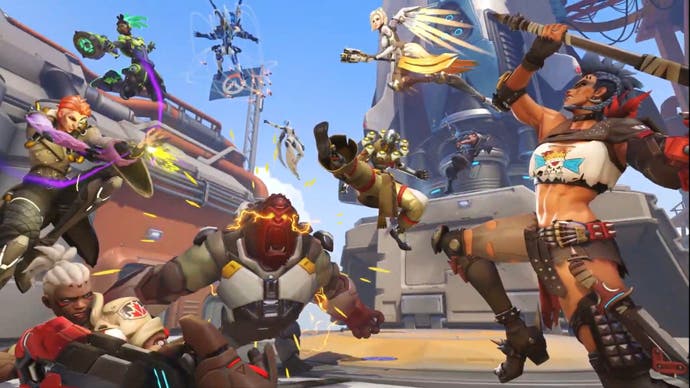 V moment, kdy ve vysílání Xboxu začínal hrát nový trailer na Overwatch 2, Activision Blizzard oficiálně oznámili datum vydání.
Early Access verze hry vyjde už 4. října 2022 a to překvapivě na bázi Free-2-Play.
Nabídne "dynamický nový PvP obsah" a to na PC, PS4, PS5, Xbox Series, Xbox One a Switch.
Hra zpočátku nabídne zápasy pěti proti pěti lidí, s cross-platform hraním a přenosem pokroku. Později budou k mání nové postavy, přepracované postavy, mapy, módy a prémiové kosmetické záležitosti.
Také byla odhalena nová postava do hry - Junker Queen. Více zde.