Oznámení adventury Black Mirror
Reboot českého Posla smrti.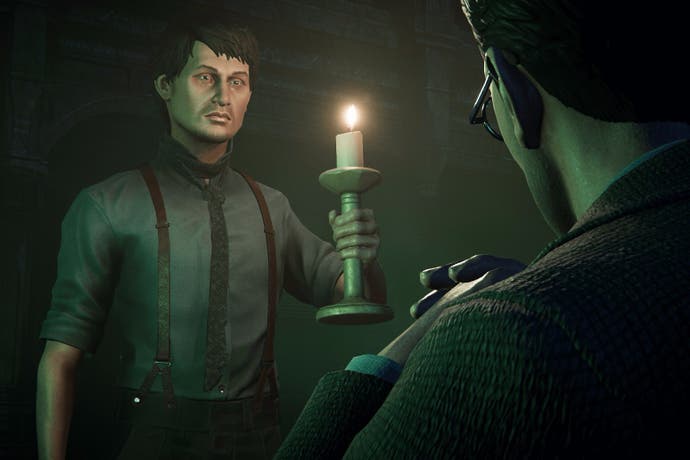 Němci adventurní žánr stále zbožňují, i když jinde už pomalu vymřel. Není proti divu, že právě na Gamescom si THQ Nordic načasovali ohlášení hry Black Mirror.
Pokud je vám ten název nějak povědomý, nepletete se. Má jít o nové uchopení série, kterou původně odstartovali čeští Future Games s adventurou Posel Smrti v roce 2003, později populární i v zahraničí, ovšem s pokračováními (Black Mirror 2 ve 2009 a Black Mirror 3 ve 2011) už od jiných tvůrců.
Půjde tedy opět o gotickou hororovou adventuru, s úplně novým příběhem nezávislým na předchůdcích (nebudete je muset znát). Hlavním rozdílem, samozřejmě vedle moderní grafiky, budou nový herní prvek: interakce hráče se zjeveními (strašidly).
Black Mirror vyvíjí studio KING Art Games z Brém (autoři The Book of Unwritten Tales, The Dwarves a The Raven) pro vydání 28. listopadu 2017 na PC, PS4 a X1. Slibuje opět unikátní děsivou atmosféru a důraz na detaily, jak jsou na to fanoušci značky zvyklí. Více na homepage a předváděčka v Kolíně.