Technická retrospektiva série Uncharted
S jejím programátorem.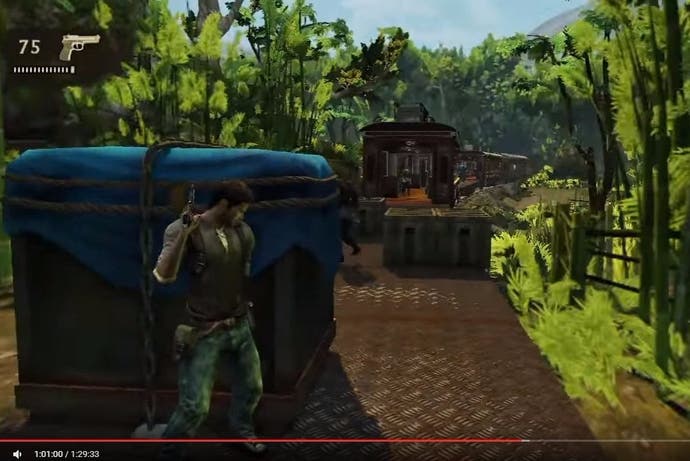 Fantastický videospeciál si připravil GiantBomb: pozval do studia programátora ze studia Naughty Dog, kterým je John "Cowboy" Bellomy. S Nathanem Drakem strávil téměř dekádu, takže toho během hodiny a půl využil - poskytl unikátní pohled do zákulisí každého ze starších dílů Uncharted (Alza.cz), které tehdy v řadě oblastí předběhly dobu:
Když omluvíte jeho trochu neumětelské hraní a časté umírání, dozvíte se například, jak vlastně po technické stránce funguje legendární level z dvojky na jedoucím vlaku, který byl opravdovým oříškem vzhledem k omezené paměti PS3 a autoři si ho tehdy vzali jako první sousto, ale díky nástrojům si dokázali šikovně poradit. Jak to bylo s tvorbou jedničky na tehdy nové konzoli a učení se s procesorem Cell. Nebo co obnášela realistická simulace rozbouřeného moře v dalším neméně pamětihodném levelu na lodi z Uncharted 3, kdy se paluba kymácí ze stranu na stranu, hrdina horko těžko balancuje na nohou a okolo létají předměty dle fyzikálních zákonů a pak dovnitř začnou zatékat proudy vody. V závěru se chvíli věnuje i aktuální čtyřce a to brodění se bahnem s džípem okolo řeky na Madagascaru.