The Amazing Spider-Man v otevřeném městě
Peter Parker versus obří roboti jako z Mass Effectu.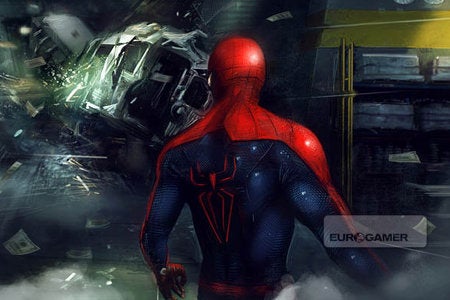 Připravovaný film The Amazing Spider-Man by samozřejmě nemohl existovat bez své hry, kterou dodají vývojáři ze studia Beenox Studios.
Jejich poslední Spider-Man: Edge of Time se příliš nepovedl, ale tentokrát se pavoučí můžu vrátí tam, kde mu to sedne nejlépe - do velkého otevřeného města.
Chvílemi to z traileru vypadá skoro tak, jako by si nepřátelé z Mass Effectu odskočili poškádlit chudáka Petera Parkera.