Trailery od Naconu: Gollum, WRC Generations, SteelRising, Session: Skate Sim, Blood Bowl 3, Hell is Us
Přehled z večerního streamu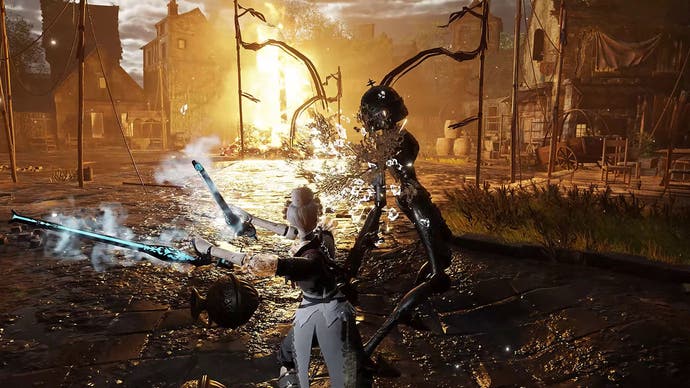 The Lord of the Rings: Gollum - ani čerstvý trailer z této už zářijové akční adventury o Glumovi moc nepřesvědčil. Grafika v novém sestřihu působí místy archaicky a pořád to je jen o plížení či lezení, byť ukázaná prostředí jsou pestřejší než minule. Zdá se, že Nacon umí udělat pěkné historické hry, ale takovéto zpracování fantasy licence moc ne:
WRC Generations - bude to poslední díl rallye série od studia KT Racing. Vyjde 13. října 2022 a nový trailer je o hybridních vozech, když zmiňuje, že řidiči musí myslet na výdrž jejich baterie, ale zase mohou těžit z až o třicet procent většího výkonu při akceleraci:
SteelRising - minuta nového sestřihu o alternativním průběhu pařížské revoluce roku 1789, na studio Spiders je spoleh a tyto bitky s mechanizovanou armádou vypadají čím dál lépe:
Session: Skate Sim - hra o jízdě na skateboardu inspirovaná jeho zlatým věkem z 90. let bude k mání na PlayStation 22. září (už je Early Access na PC a Xboxu):
Blood Bowl 3 - fantasy americký fotbal se vrací, bude existovat na PC (Epic a Steam), PS5, PS4, Xbox Series, Xbox One a Switch.
Hell is Us - pouze vývojářský deníček o vytváření herního světa v této third-person akční adventuře (2023), kde charismaticky hovoří Jonathan Jacques-Belletête, kreativní šéf: