Vstupte k zabijákům Dark Brotherhood
DLC The Elder Scrolls Online.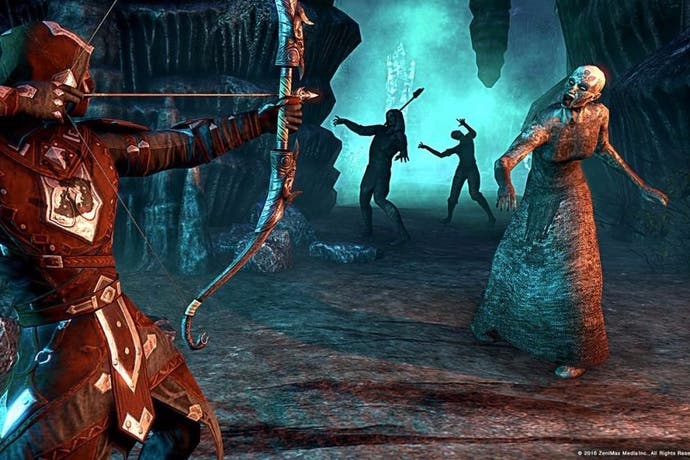 Nového obsahu se po delší době dočkalo starší MMORPG The Elder Scrolls Online (Alza.cz) od Bethesdy a Zenimax Online s hybridním obchodním modelem.
DLC se jmenuje The Dark Brotherhood a vypráví o jedněch z nejobávanějších zabijáků, k nimž se budete moci konečně připojit a všichni v Tamerielu se pak budou bát o svůj život. Vraždit budete za peníze snadné oběti i složitější cíle, které vás zavedou až ke speciálním misím na přikázání temných mistrů a naplnění Black Sacrament.
Vedle nových questů, pasivního stromu schopností, speciálních předmětů a odměn také odemyká oblast Gold Coast of Tamriel, kam jste se neměli šanci podívat od dob Oblivionu.
Už je k mání na PC/Macovi za 2000 zlaťáků (pro uživatele ESO PLUS automaticky), na PS4/X1 až 14. června.