Wolfenstein 2 a Shadow of War ovládli nominace na nejlepší hry E3 2017
Kompletní seznam.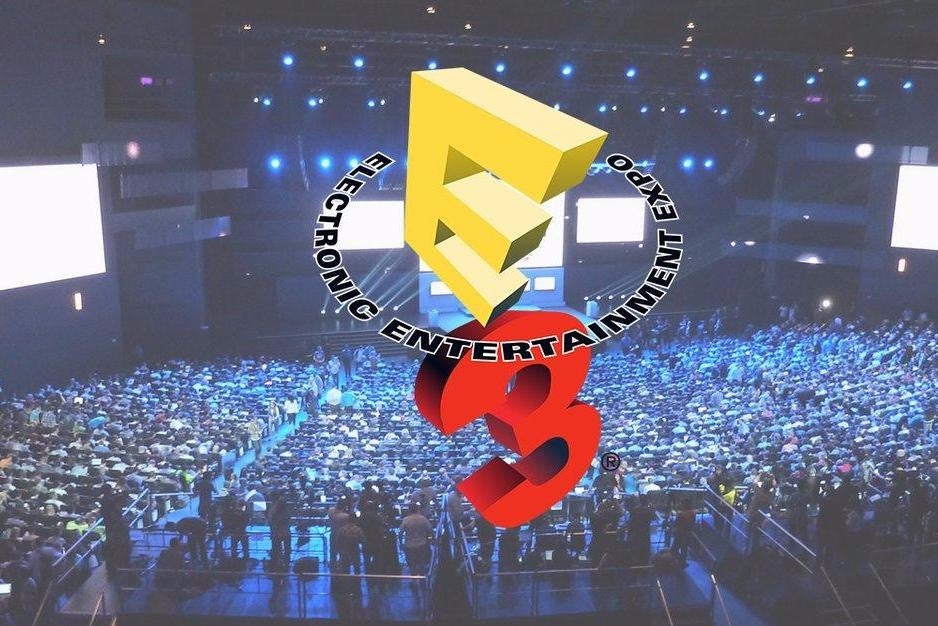 Game Critics Awards vyhlásili oficiální nominace na nejlepší hry nedávno skončené výstavy E3 2017.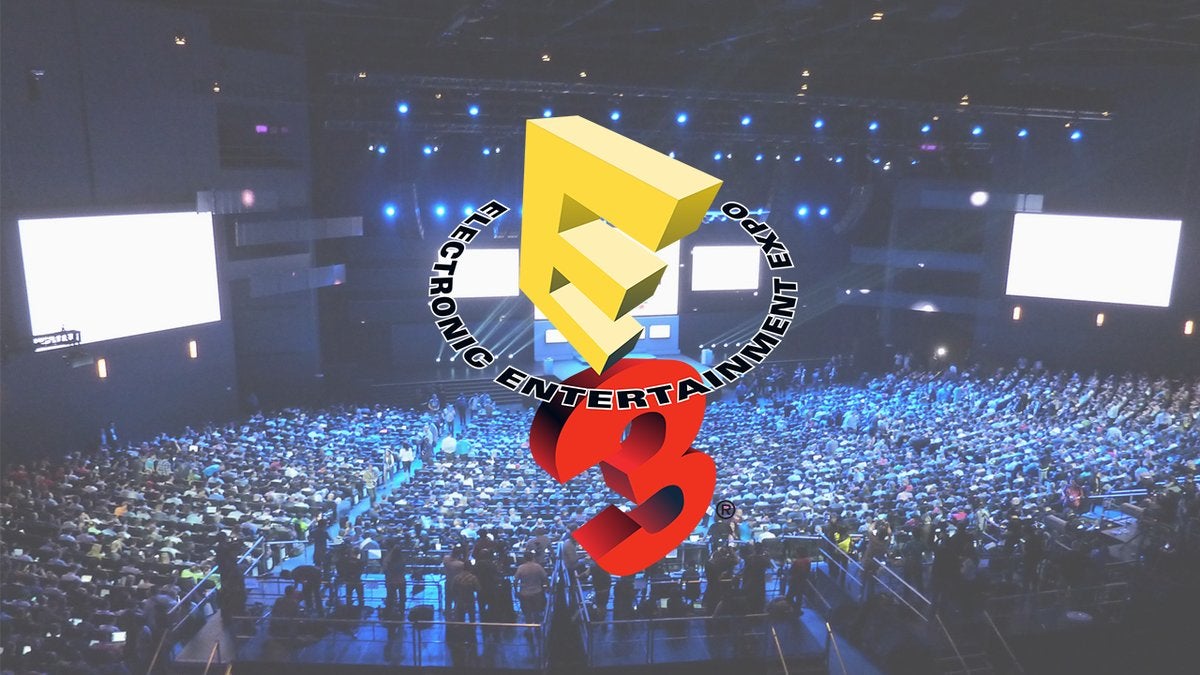 Aby se hra ve své kategorii objevila, musí být dostupná k vyzkoušení pro zúčastněných osmatřicet médií alespoň na pětiminutové hraní.
Význam celého hlasování sráží, že kvůli této podmínce byly diskvalifikovány zásadní hry, které by přitom měly velkou naději na úspěch: Absolver (Devolver); Age of Empires: Definitive Edition (Microsoft); Anthem (EA); A Way Out (EA); Beyond Good & Evil 2 (Ubisoft); Cuphead (Studio MDHR); God of War (PlayStation); Hunt: Showdown (Crytek); Kingdom Hearts 3 (Square Enix); Life is Strange: Before the Storm (Square Enix); Metroid Prime 4 (Nintendo); Metro Exodus (Deep Silver); Monster Hunter World (Capcom); NBA Live 18 (EA); Ori and the Will of Wisps (Microsoft); Shadow of the Colossus (PlayStation); Marvel's Spider-Man (PlayStation); State of Decay 2 (Microsoft); The Evil Within 2 (Bethesda); Uncharted: Lost Legacy (PlayStation); XCOM 2: War of the Chosen (2K Games); Xenoblade Chronicles 2 (Nintendo)
Čtyři nominace si celkově odnáší nový Wolf a pokračování Shadow of Mordor, tři potom Destiny 2 či Assassins Creed Origins. Z vydavatelů je nejvíce zastoupen UbiSoft se čtrnácti kousky (velký nárůst oproti minulému roku), následovaný Sony se sedmi nominacemi a Bethesdou se šesti nominacemi.
Celkově nejlepší hra výstavy
- Assassin's Creed: Origins (Ubisoft Montreal/Ubisoft)
- Super Mario Odyssey (Nintendo)
- Mario + Rabbids Kingdom Battle (Ubisoft Paris/Ubisoft Milan/Ubisoft)
- Middle-earth: Shadow of War (Monolith/Warner Bros Interactive Ent.)
- Wolfenstein II: The New Colossus (Machine Games/Bethesda)
Nejlepší původní hra
- Detroit: Become Human (Quantic Dream/Sony Interactive Entertainment)
- Dragon Ball FighterZ (Arc System Works/Bandai Namco Entertainment)
- Mario + Rabbids Kingdom Battle (Ubisoft Paris/Ubisoft Milan/Ubisoft)
- Sea of Thieves (Rare/Microsoft)
- Skull & Bones (Ubisoft Singapore/Ubisoft)
Nejlepší konzolová hra
- Assassin's Creed: Origins (Ubisoft Montreal/Ubisoft)
- Super Mario Odyssey (Nintendo)
- Mario + Rabbids Kingdom Battle (Ubisoft Paris/Ubisoft Milan/Ubisoft)
- Middle-earth: Shadow of War (Monolith/Warner Bros Interactive Ent.)
- Wolfenstein II: The New Colossus (Machine Games/Bethesda)
Nejlepší PC hra
- Destiny 2 (Bungie/Activision)
- Middle-earth: Shadow of War (Monolith/Warner Bros. Interactive Ent)
- Mount & Blade II: Bannerlords (TaleWorlds Entertainment)
- Total War: Warhammer II (Creative Assembly/Sega)
- Wolfenstein II: The New Colossus (Machine Games/Bethesda)
Nejlepší VR hra
- Doom VFR (id Software/Bethesda)
- Fallout 4 VR (Bethesda Game Studios/Bethesda)
- Lone Echo (Ready at Dawn/Oculus Studio)
- Moss (Polyarc)
- Transference (SpectreVision/Ubisoft)
Nejlepší mobilní či handheldová hra
- Durango (What Studio/Nexon)
- Metroid: Samus Returns (MercurySteam/Nintendo)
- Hidden Agenda (Supermassive Games/Sony Interactive Entertainment)
- King's Knight: Wrath of the Dark Dragon (Square Enix)
- Shin Megami Tensei: Strange Journey Redux (Atlus)
Nejlepší hardware
- Astro A10 Gaming Headset (Astro)
- DisplayLink XR (DisplayLink)
- Razer Thresher Ultimate (Razer)
- Logitech PowerPlay Mat (Logitech)
- Xbox One X (Microsoft)
Nejlepší akce
- Call of Duty: WWII (Sledgehammer Games/Activision)
- Destiny 2 (Bungie/Activision)
- Far Cry 5 (Ubisoft Montreal/Ubisoft)
- Star Wars Battlefront II (EA DICE/Motive/Criterion/Electronic Arts)
- Wolfenstein II: The New Colossus (Machine Games/Bethesda)
Nejlepší akční adventura
- Assassin's Creed: Origins (Ubisoft Montreal/Ubisoft)
- Detroit: Become Human (Quantic Dream/Sony Interactive Entertainment)
- Days Gone (SIE Bend Studio/Sony Interactive Entertainment)
- Middle-earth: Shadow of War (Monolith/Warner Bros. Interactive Ent).
- Super Mario Odyssey (Nintendo)
Nejlepší RPG
- Battle Chasers: Nightwar (Airship Syndicate/THQ Nordic)
- Kingdom Come: Deliverance (Warhorse Studios/Deep Silver)
- Mount & Blade 2: Bannerlords (TaleWorlds Entertainment)
- Ni No Kuni II: Revenant Kingdom (Level 5/Bandai Namco Entertainment)
- South Park: The Fractured But Whole (Ubisoft SF/South Park Digital Studios/Ubisoft)
- Vampyr (Dotnod Entertainment/Focus Home Interactive)
Nejlepší bojová hra
- ARMS (Nintendo)
- Dragon Ball FighterZ (Arc System Works/Bandai Namco Entertainment)
- Marvel vs Capcom: Infinite (Capcom)
- Pokken Tournament DX (Bandai Namco Studios/The Pokemon Co.)
Nejlepší závody
- Forza Motorsport 7 (Turn 10 Studios/Microsoft Studios)
- Gran Turismo Sport (Polyphony Digital/Sony Interactive Ent)
- Need for Speed Payback (Ghost Games/Electronic Arts)
- Project CARS 2 (Slighty Mad Studios/Bandai Namco Entertainment)
- The Crew 2 (Ivory Tower/Ubisoft Reflections/Ubisoft)
Nejlepší sportovní hra
- FIFA 18 (EA Canada/Electronic Arts)
- Madden NFL 18 (EA Tiburon/Electronic Arts)
- Pro Evolution Soccer 2018 (PES Productions/Konami)
Nejlepší strategie
- Battletech (Harebrained Schemes/Paradox Interactive)
- Frostpunk (11 bit Studios)
- Mario + Rabbids Kingdom Battle (Ubisoft)
- Total War: Arena (Creative Assembly/Sega/Wargaming)
- Total War: Warhammer II (Creative Assembly/Sega)
Nejlepší rodinná a společenská hra
- DropMix (Harmonix/Hasbro)
- Just Dance 2018 (Ubisoft)
- LEGO Marvel Super Heroes 2 (TT Games/Warner Bros Interactive Ent.)
- Hidden Agenda (Supermassive Games/Sony Interactive Ent.)
- That's You (Wish Studios/Sony Interactive Ent.)
Nejlepší multiplayerová hra
- Call of Duty: WWII (Sledgehammer Games/Activision)
- Destiny 2 (Bungie/Activision)
- Star Wars Battlefront II (EA DICE/Motive/Criterion/Electronic Arts)
- Sea of Thieves (Rare/Microsoft)
- Skull & Bones (Ubisoft Singapore/Ubisoft)
Nejlepší nezávislá hra
- Ashen (Aurora 44/Annapurna Interactive)
- Bloodstained: Ritual of the Night (Inti Creates/505 Games)
- Donut County (Ben Esposito/Annapurna Interactive)
- Laser League (Roll7/505 Games)
- The Artful Escape of Francis Vendetti (Beethoven & Dinosaur/Annapurna Interactive)