Známe vysoké prodeje Ghost of Tsushima
Právě se stalo + oslavná animace.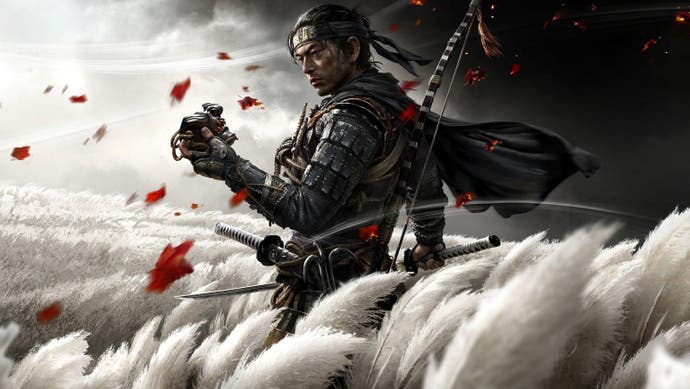 Sony před okamžikem, tedy ve středeční tři hodiny ráno našeho času, na konferenci CES oznámila prodeje Ghost of Tsushima.
Tato akční adventura z historického Japonska hlásí odbyt už 8 milionů kusů. Počítá se do toho jak původní PS4 hra z léta 2020, tak Directors Cut PS5 edice s rozšířením z léta 2021.
Na úplně novou značku to je fenomenální úspěch, který možná dopředu nečekali ani samotní tvůrci ze studia Sucker Punch. Ani analytici typu Michael Pachter, dle nichž hře údajně chybělo oslovení širšího publika.
Pro srovnání, je to podobně úspěšná hra jako Horizon: Zero Dawn, kterého se prodalo 7,6 milionu kusů za první rok a 10 milionů za dva roky.
Dá se tak předpokládat, že Ghost of Tsushima časem dostane pokračování, byť to zatím není jisté. V březnu bylo na 6,5 milionu kusů a v listopadu 2020 na 4 milionech.
We're thrilled and amazed that #GhostOfTsushima has officially sold more than 8 million copies!

Thank you so much to everyone who has played since launch! We are so incredibly appreciative and grateful for the support! pic.twitter.com/AQfyqviBlK

— Sucker Punch Productions (@SuckerPunchProd) January 5, 2022