Chystá se vydání Assassin's Creed Ezio Trilogy
Ale pouze na PS3.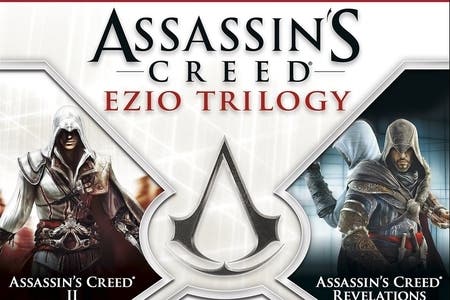 Oficiální PlayStation blog prozradil, že se chystá vydání Assassin's Creed Ezio Trilogy. Ve Spojených státech by měla být hra k dispozici 13. listopadu, kdy ale vyjde v Evropě zatím není známo.
Hra se bude prodávat za 40 dolarů a obsahovat bude Assassin's Creed II, Assassin's Creed: Brotherhood a Assassin's Creed: Revelations, takže pokud je někdo, kdo si chtěl tyto hry zahrát a ještě si je nekoupil, výhodnější nabídku nejspíš neseženete.
Součástí tohoto bundle jsou také stahovatelné příběhové přídavky pro AC2 The Battle of Forlì a Bonfire of the Vanities. Přídavky pro Brotherhood a Revelations součástí trilogie už ale nejsou, ty si budete muset případně dokoupit.
Je zajímavé, že Assassin's Creed Ezio Trilogy vychází až po vydání Assassin's Creed 3. Člověk by spíše očekával, že Ubisoft bude chtít, aby si lidé zahráli trilogii ještě před vydáním trojky.