Destroy All Humans Clone Carnage je zdarma
Odbočka značky.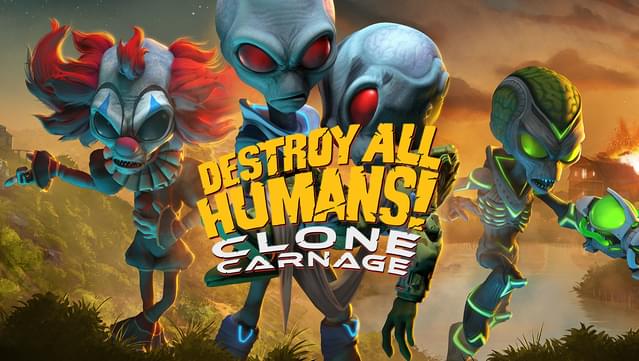 Pro THQ Nordic to samozřejmě slouží hlavně k účelu propagace celé série (zvýšení povědomí o ní) a hlavně k připomenutí srpnové velké hry Destroy All Humans! 2 - Reprobed.
Dnes dali volně k dispozici starší odbočku série s názvem Destroy All Humans! Clone Carnage, která byla dříve předobjednávkovým bonusem pro remake dvojky a jinak stála 13 eur.
Nyní se tato multiplayerová sci-fi hra od studia Black Forest Games přeměnila v (patrně jen dočasnou) Free-2-Play záležitost.
PC verze je zdarma ze Steamu a GOG, stejně jako xboxová verze z patřičného obchodu.
Oproti tomu na PlayStation to je trochu jinak, tam asi neklaply nějaké certifikace pro přechod na F2P, takže tam se po hráčích chce zaplatit symbolickou částku 0,25 eura, aby si titul mohli stáhnout.