Do NBA 2K14 vybral hudbu sám LeBron James, který je na obalu
A copak vybral?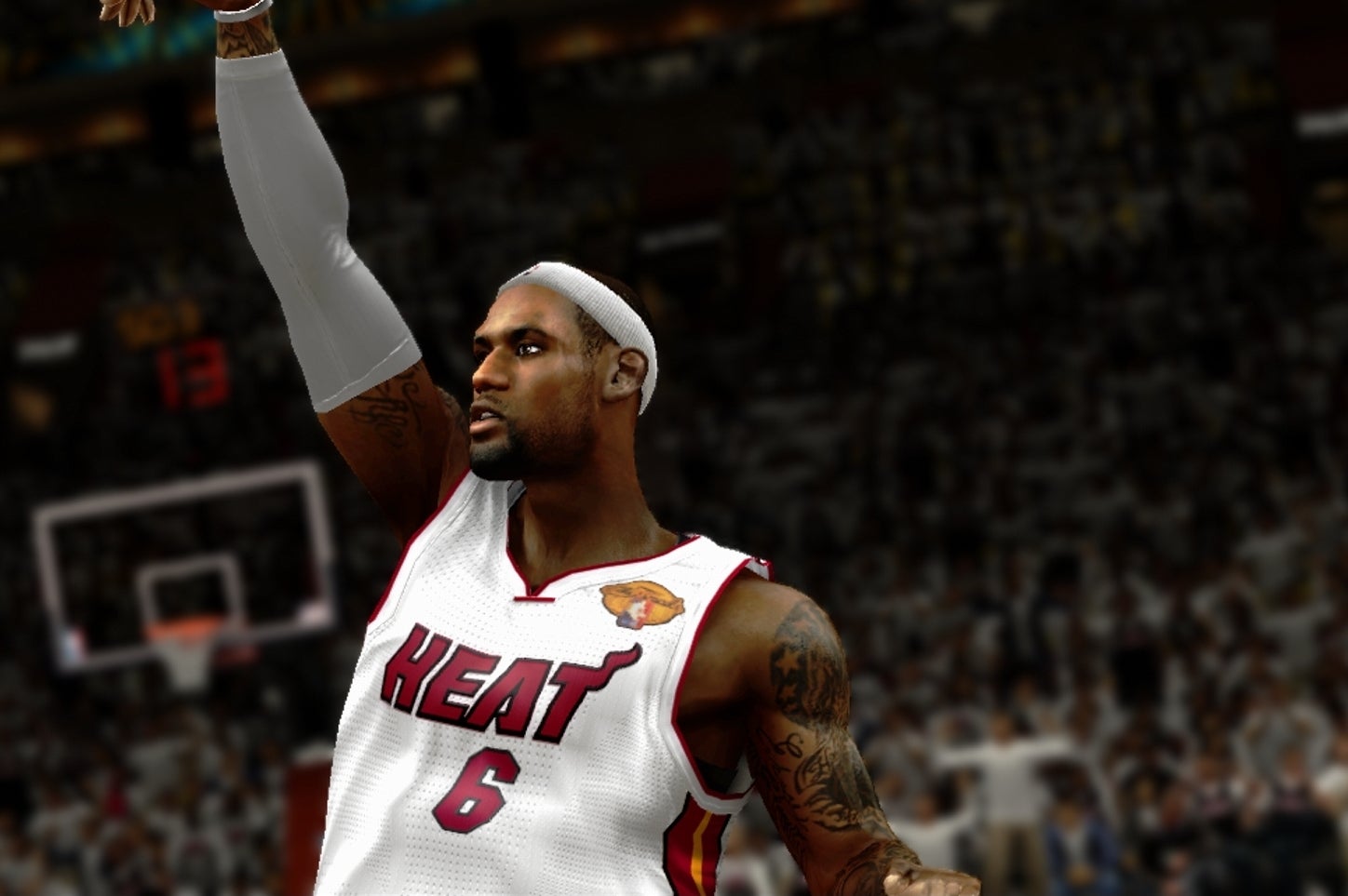 LeBron James vystupuje v reklamách na NBA 2K14, jeho obrázek na je obálce nového ročníku a jak se zdá, také sám vybíral hudbu, která bude ve hře hrát.
Zatímco v minulém roce se o hudbu staral Jay-Z, tentokrát kompletní setlist vybrala samotná basketbalová hvězda. A co tedy ve hře zazní?
Big Krit - "Cool 2 be Southern"
Coldplay - "Lost!"
Cris Cab - "Paradise (On Earth)"
Daft Punk (feat. Pharrell Williams) - "Get Lucky"
Drake - "Started from the Bottom"
Eminem - "Not Afraid"
Fly Union - "Long Run"
Gorillaz - "Clint Eastwood"
Imagine Dragons - "Radioactive"
Jada Kiss (feat. Ayanna Irish) - "Can't Stop Me"
Jay Z - "The Ruler's Back"
John Legend (feat. Rick Ross) - "Who Do We Think We Are"
Kanye West - "All of the Lights"
Kendrick Lamar - "Now or Never"
Macklemore & Ryan Lewis (feat. Ray Dalton) - "Can't Hold Us"
Nas (feat. Puff Daddy) - "Hate Me Now"
Phil Collins - "In The Air Tonight"
Robin Thicke (feat. Pharrell) - "Blurred Lines"
The Black Keys - "Elevator"
The Black Keys - "Howlin For You"
NBA 2K14 vychází na PC, PS3 a X360 8. října. Hra vyjde také na PS4 a Xbox One.