HYPE uvádí nové cartridge pro retro herní konzole Evercade
Balíčky starších kousků.

Rozšiřte svou knihovnu retro her o dvě nové cartridge určené pro původní handheldovou konzoli Evercade, novou handheldovou konzoli Evercade EXP i domácí konzoli Evercade VS. Obě cartridge budou v prodeji od 31. května 2023 za doporučenou maloobchodní cenu 499 Kč.
Piko Interactive Collection 3 obsahuje deset her: 40 Winks, Legend of Wukong, Metal Mech: Man & Machine, Motor City Patrol, Punch King, Radical Bikers, Stanley: The Search for Dr. Livingston, Super Bubble Pop, Sword of Sodan a Zero Tolerance.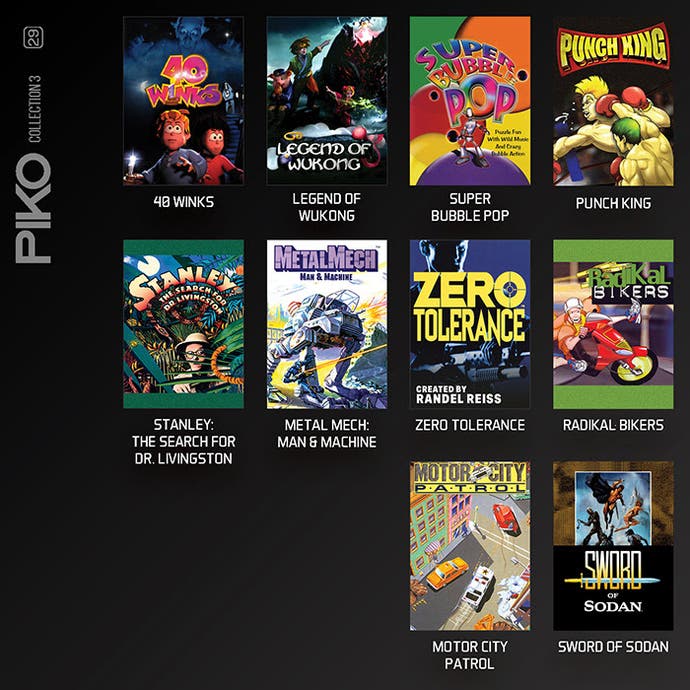 Team17 Collection 1 obsahuje deset her: Alien Breed: Special Edition '92, Alien Breed II: The Horror Continues, Alien Breed: Tower Assault, Arcade Pool, ATR: All Terrain Racing, Body Blows, Full Contact, Kingpin: Arcade Sports Bowling, Project-X: Special Edition '93 a Qwak.