Nové žebříčky prodejnosti a popularity na Steamu
Lepší forma.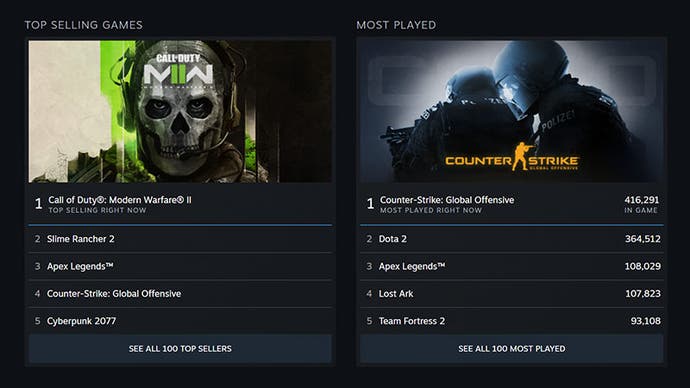 Valve v noci na dnešek rozjeli novou podobu hitparád na své digitální distribuci.
V podstatě to jsou ta samá data jako dříve (na přesná čísla prodaných kusů stále zapomeňte), ale prezentované v lepší a přehlednější formě než dříve, včetně třídění dle regionů.
Všechno má čerpat z údajů v reálném čase, ale nově tam lze vidět i to, jaká byla změna pořadí oproti dřívějšku nebo kolik týdnů tam hra už figuruje.
Mrkněte na to sami zde.