PlayStation Plus Collection přestane existovat, už je zbytečná
+ potvrzeny únorové hry na základním PS Plus.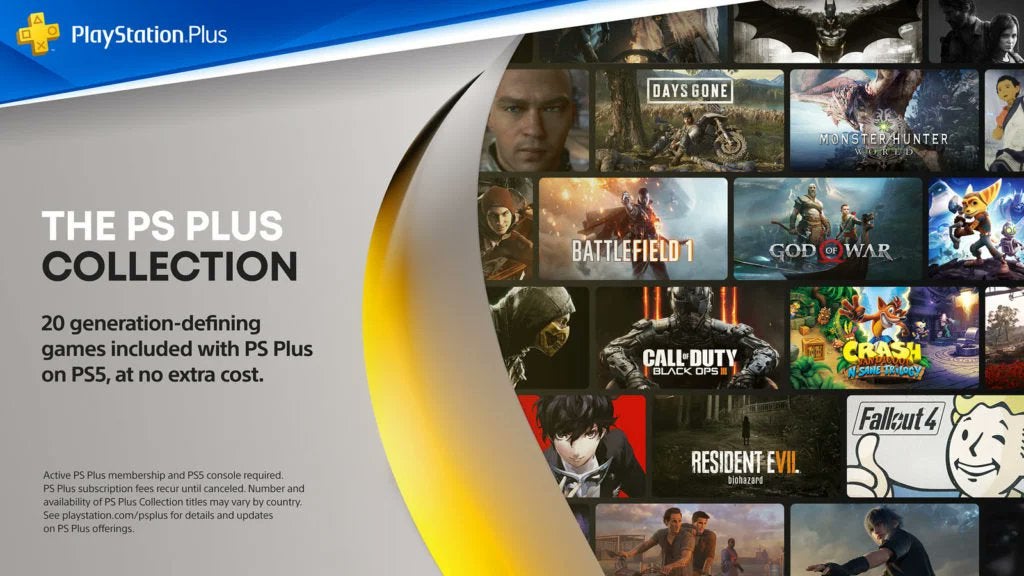 Sony avizovala, že zanedlouho zruší službu PlayStation Plus Collection.
To je taková knihovna her pro PS4, která byla zpočátku při startu PlayStation 5 v roce 2020 nabídnuta coby motivace a benefit pro nové majitele konzole PS5. Ale teď už je de facto zbytečná, když ji nahradily nové varianty předplatného PS Plus s podobným obsahem.
Od 9. května 2023 tedy už nebudou nadále nabízeno 19 her pro PS4. Nicméně těm, kteří si o hry požádali dříve, zůstanou stále přístupné, budou-li aktivními uživateli PS Plus.
Šlo o God of War, Fallout 4, Mortal Kombat, Uncharted 4, Ratchet and Clank, Days Gone, Until Dawn, Detroit, Battlefield 1, Infamous Second Son, Batman Arkham Knight, The Last Guardian, The Last of Us Remastered, Resident Evil 7, Bloodborne a Monster Hunter World.
Dále také došlo k oficiálnímu potvrzení únorových her v PlayStation Plus Essential, přesně jak pravil víkendový únik.
Skutečně se tedy jedná o OlliOlli World (PS5/PS4), Mafia Definitive Edition (PS4), Evil Dead: The Game (PS5/PS4) a Destiny 2: Beyond Light (PS5/PS4 DLC). K mání od 7. února.