Dalších 8 minut z Anthem
+ jak to bude s lootboxy?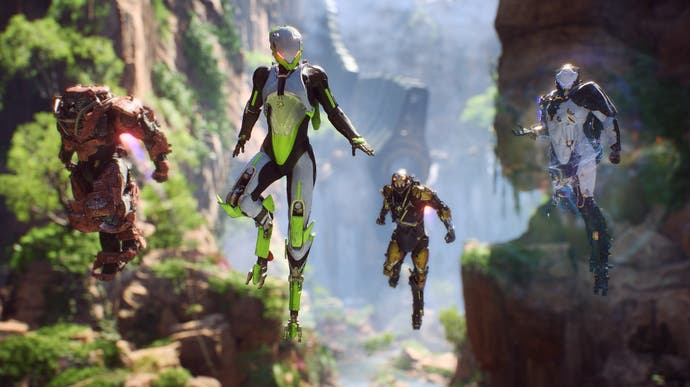 IGN jakožto mediální partner únorového Anthem (Alza.cz) publikovali další delší video z hraní, tentokrát z volného hraní v Expeditiion režimu o herním univerzu a bossech. Zkrátka takové Destiny na druhou.
Mezitím se výrobce znovu vyjádřil na téma neslavných lootboxů. Je to pro EA velmi citlivé téma vzhledem ke kontroverzi, která provázela například Star Wars Battlefront 2.
Michael Gamble, hlavní producent Anthem, na Twitteru zopakoval, že žádné lootboxy ve hře nebudou. Najdete tam prý pouze kosmetické mikrotransakce.
V reakci na tazatele na sociální síti výslovně uvedl, i s ohledem do budoucna: "Do hry lootboxy nepřidáme, protože by to nemělo smysl."
We aren't going to add loot boxes. It serves no purpose. The cosmetics and mtx plan is what we've outlined. Legion of dawn is 4 new armour packs. They aren't just skins. Each javelin has 4 armour bits. You get 16 with LOD + wpn + other goodies

— Michael Gamble (@GambleMike) January 11, 2019
Na plány s dodatečným obsahem si stále ještě musíme počkat, patrně půjde o kombinaci něčeho zdarma a něčeho placeného.