Do GeForce NOW zamíří v září 16 her v den svého vydání
Mezi nimi i Life is Strange.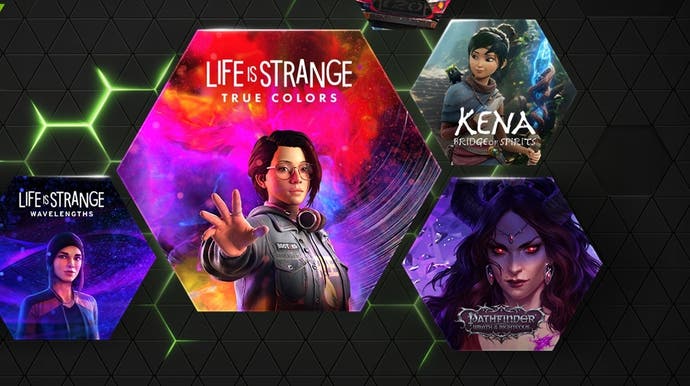 První zářijové GFN Thursday je opět ve znamení přehledu pro celý měsíc. Celkem do služby přibude 34 her, z toho 16 novinek v den vydání.
Jedním z nejočekávanějších titulů je rozhodně Life is Strange: True Colors. Hra vyjde 10. září. Bude sledovat osud Alex Chenové, která vidí emoce druhých jako barevné aury a dokáže s nimi manipulovat. V napínavém příběhu se vydá prozkoumat podezřelé okolnosti smrti svého bratra a odhalí při tom temná tajemství malého města. Atmosféru podtrhne melancholický soundtrack od řady interpretů včetně sourozeneckého dua Angus & Julia Stone.
Pro členy bude také dostupné DLC mapující události před hlavním příběhem novinky, které vychází 30. září. To samé platí i pro Life is Strange: True Colors' Deluxe Edition obsahující hlavní hru i zmíněné DLC.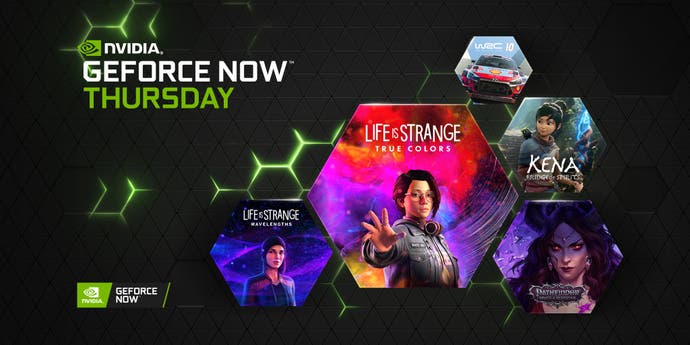 Tento týden přináší GFN Thursday do služby podporu 13 titulů. Zajímavé tipy představují epické RPG Pathfinder: Wrath of the Righteous, vikingská akční adventura Song of Iron, nebo závody WRC 10 FIA World Rally Championship.
Seznam titulů pro tento týden:
Song of Iron (novinka Steam, 31. 8.)
Pathfinder: Wrath of the Righteous (novinka Steam, 2. 9. a brzy také Epic Games Store)
WRC 10 FIA World Rally Championship (novinka Steam, 2. 9. a brzy také Epic Games Store)
Golf Club: Wasteland (novinka Steam, 3. 9.)
Yuku's Island Express (zdarma Epic Games Store, 2. 9.)
Deepest Chamber (Epic Games Store)
Devil Slayer - Raksasi (Steam)
Dorfromantik (Steam)
The Incredible Adventures of Van Helsing: Final Cut (Steam)
Ironsight (Steam)
Nine to Five (Steam)
Paint the Town Red (Steam)
Shadow Man Remastered (Epic Games Store)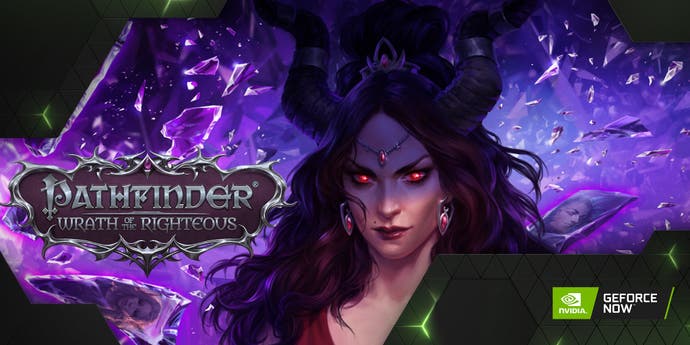 Plán na zbytek září:
Bus Simulator 21 (novinka Steam, 7. 9.)
Dice Legacy (novinka Steam, 9. 9.)
Life is Strange: True Colors (novinka Steam, 10. 9.)
Honey, I Joined a Cult (novinka Steam, 14. 9.)
Aragami 2 (novinka Steam, 17. 9.)
Kena: Bridge of Spirits (novinka Epic Games Store, 21. 9.)
Sable (novinka Steam a Epic Games Store, 23. 9.)
Encased: A Sci-Fi Post-Apocalyptic RPG (novinka Steam, 26. 9.)
Lemnis Gate (novinka Steam, 28. 9.)
Hot Wheels Unleashed (novinka Steam a Epic Games Store, 30. 9.)
Rogue Lords (novinka Steam, 30. 9. a brzy na Epic Games Store)
AWAY: The Survival Series (novinka Steam, 28. 9.)
American Fugitive (Steam)
Aragami (Steam)
Darwin Project (Steam)
Infinifactory (Steam)
Miscreated (Steam)
POSTAL Redux (Steam)
Professional Fishing (Steam)
Rustler (Steam)
Verdun (Steam a Epic Games Store)