Pokud by byl Dino Crisis remake na Unreal Engine 5
Koncepční trailer.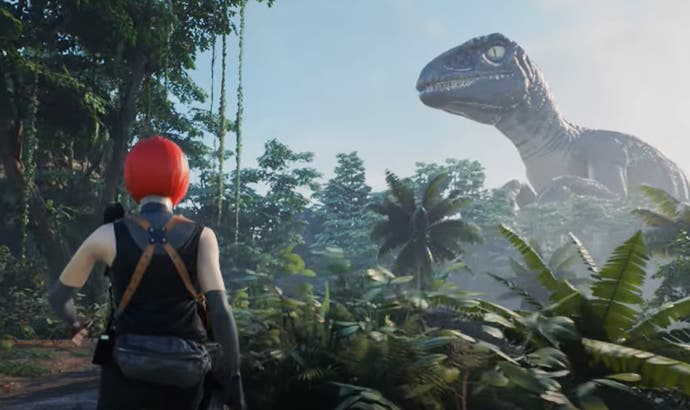 Japonskému Capcomu se mimořádně daří díky Monster Hunter či Resident Evil, takže nemá nutkavou potřebu vracet se ke své starší survival sérii s dinosaury.
Fanoušky to samozřejmě velmi mrzí, protože něco jako tématicky podobné Exoprimal je vůbec nezajímá.
Radost jim však určitě udělá tento koncepční trailer, který opět pochází od partičky nadšenců z TeaserPlay.
Vzali existující či vlastní grafické podklady a modely (něco, co připomíná hrdinku jménem Regina), opatřili to působivou prezentací, prostředím džungle, ještěry (T-Rex a Mega-Raptor) a vše rozjeli na Unreal Engine 5 od Epicu.
Nepochybně by se našla spousta lidí, kteří by takovou modernizaci Dino Crisis přivítali s otevřenou náručí, ale šance, že by něco takového dostalo zelenou, se momentálně blíží nule.