Přiblížení New Tales from Borderlands
Pověstný humor je zpět.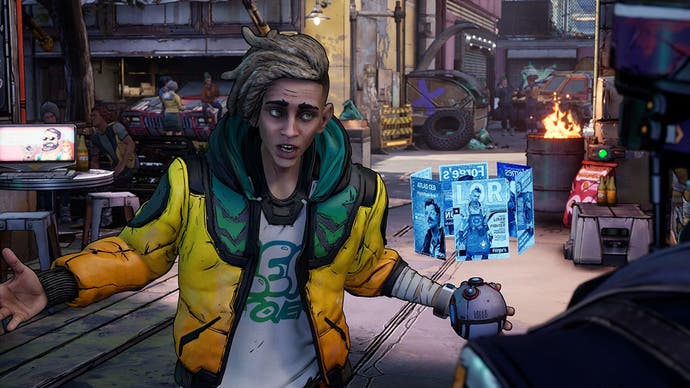 Když se na pódiu Gamescom Opening Night Live objevil Randy Pitchford, bylo jasné, že bude řeč o Borderlands.
Co někomu jasné být nemuselo, je žánr hry, protože podle traileru to vypadalo, jako by šlo o další lootovací RPG střílečku z hlavní série. Pravda je ovšem taková, že to bude opět adventura, jako předtím od Telltale.
New Tales from the Borderlands bude 21. října, jak pravil únik (PC, PlayStation, Xbox, Switch), hlavně o vyprávění příběhu a typickém humoru pro tuto značku.
Ocitnete se v kůži tří postav (Anu, Octavio, Fran) a vaše volby ovlivní další rozvoj děje i osud ostatních.
Mezi tvůrci jsou lidé, kteří pracovali na předchůdci v Telltale, včetně scénáristů, čímž by měla být zajištěna kontinuita. Ovšem v zázemí a produkční kvalitě Gearboxu, i pod takovkou vydavatele Take 2.