Hotovo hlásí The Callisto Protocol
+ skupinové foto.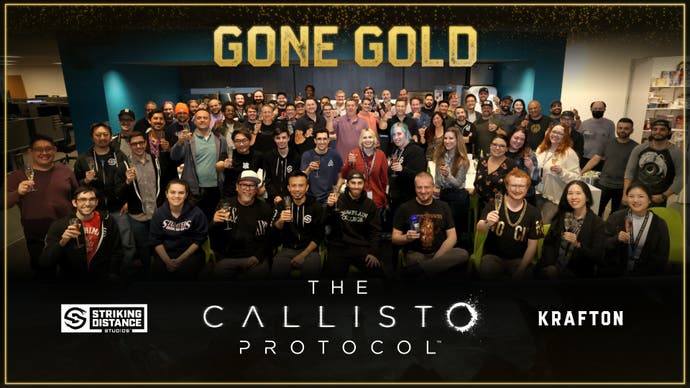 U tohoto sci-fi hororu dosud vždy visel otazník, navzdory čerstvému ujištění tvůrců.
Teď už je však jasné, že k žádnému odkladu téměř stoprocentně nedojde, protože hra byla oficiálně ohlášena za dokončenou.
Strike Distance Studios a vydavatel Krafton společně s tím zveřejnili skupinové foto vývojářů, kteří si na to připili se skleničkou v ruce.
"Nemůžeme se dočkat, až budete čelit hrůzám, která na vás čekají ve vězení Black Iron od 2. prosince," napsali na Twitter: