Třináctkrát želvy nindža v The Cowabunga Collection
Ohlášena kompilace starých her.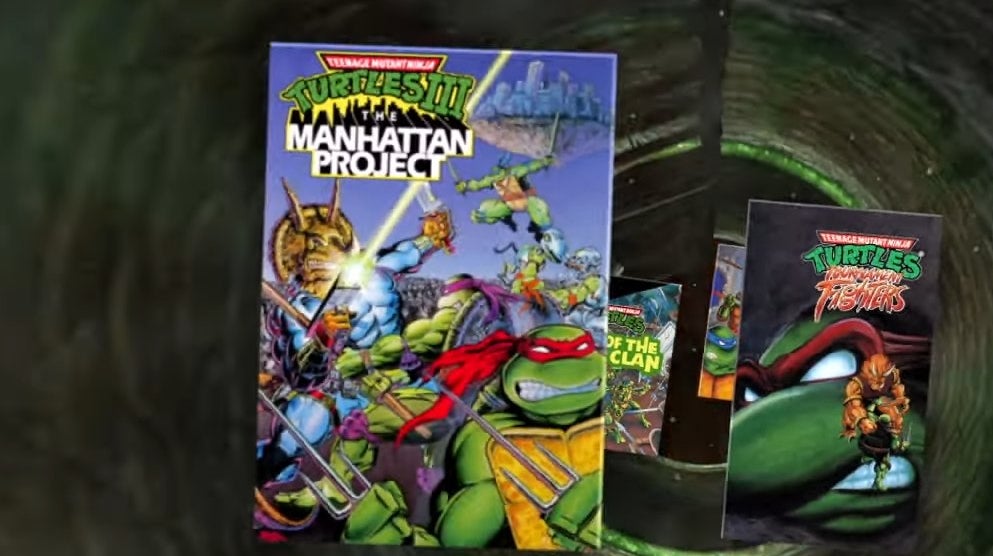 Na japonských automatech a starých konzolích mají kořeny některé z těchto rubaček, které budou figurovat v nově ohlášené kompilaci Teenage Mutant Ninja Turtles: The Cowabunga Collection.
Zahrne celkem 13 her z osmibitové a šestnáctibitové éry, z nichž některé budou vylepšeny o dodatečné vlastnosti či podporují online a gaučový co-op.
Ukládat v nich bude možné kdykoli a případně přenastavit ovládání. HD textury budou trochu hezčí, občas přibude nějaký ten unikátní artwork a zahrajete si je i v režimech Challenge a s bossy.
Balíček bude stát 40 dolarů a vyjde pro všechny konzole včetně Switch.
Teenage Mutant Ninja Turtles (Arcade)
Teenage Mutant Ninja Turtles: Turtles in Time (Arcade)
Teenage Mutant Ninja Turtles (N)
Teenage Mutant Ninja Turtles II: The Arcade Game (N)
Teenage Mutant Ninja Turtles III: The Manhattan Project (N)
Teenage Mutant Ninja Turtles: Tournament Fighters (N)
Teenage Mutant Ninja Turtles IV: Turtles in Time (SN)
Teenage Mutant Ninja Turtles: Tournament Fighters (SN)
Teenage Mutant Ninja Turtles: The Hyperstone Heist (SG)
Teenage Mutant Ninja Turtles: Tournament Fighters (SG)
Teenage Mutant Ninja Turtles: Fall of The Foot Clan (GB)
Teenage Mutant Ninja Turtles II: Back From The Sewers (GB)
Teenage Mutant Ninja Turtles III: Radical Rescue (GB)